Discover more from Mutual Aid NYC Newsletter
A newsletter about Mutual Aid efforts around New York City, brought to you by mutualaid.nyc, going out to Mutual Aid NYC volunteers.
Over 3,000 subscribers
Fashion Forward: Repurposing Materials for First Responders
How a local fashion designer transformed their resources into a PPE task force.
This week, Mutual Aid NYC is pleased to share the story of local Brooklyn designer, Anthony Galante, who transformed his business into a massive COVID-19 relief effort. Anthony's story is a great example of how people can tap into available resources to make vital contributions to mutual aid efforts.

New York-Presbyterian's pediatric intensive care unit wearing face masks from Operation COVID-19 Garment Revival.
Back in April, Anthony Galante was "sitting on his couch, watching too much CNN and feeling really depressed," when he realized he needed to do something to help. A fashion designer based in Bed-Stuy, Brooklyn, Anthony was inspired by designers like Christian Siriano, who were starting to pivot their efforts to create masks. With some time on his hands and a team of freelance sewers with whom he frequently collaborates, Anthony realized he could do the same. And with that, Operation COVID-19 Garment Revival was born.
Since fabric suppliers were closed, Anthony put out a call for donations for breathable cotton garments he could upcycle into face masks and gowns. Anthony launched a GoFundMe, which has raised over $27,000 to date, to fund a local coalition of out-of-work sewers to produce and donate over 13,000 pieces of non-medical PPE, like face masks, isolation gowns, and scrub caps. They supply hospitals, health care centers, and nursing homes in New York, Chicago, Texas and rural Virginia, as well as non-profits — like the Bronx chapter of the Neighborhood Association for Inter-Cultural Affairs — who work with our most vulnerable communities. Their fundraising goal is now $30,000.
Anthony spoke to the challenges of online fundraising at a time when so many are stretched thin. "We're all trying to best navigate this new world," Anthony said.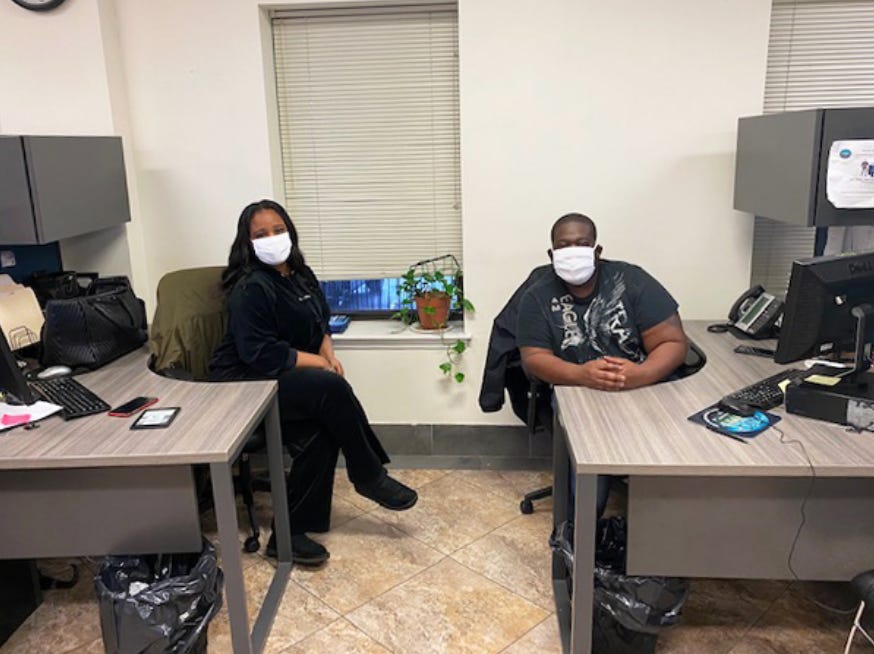 Staff members from the Bronx chapter of Neighborhood Association for Inter-Cultural Affairs (NAICA), which works to prevent homelessness, provide housing intervention, and other community services, wearing masks donated by Operation COVID-19 Garment Revival.



For Anthony, the most joyful part of this work has been partnering with local organizations like The Ali Forney Center, The Okra Project, and the Hetrick-Martin Institute, all of which work to protect vulnerable LGBTQ communities. 
"One of the joys has been connecting with a diverse group of individuals and helping get them the resources they need as quickly as possible," said Anthony.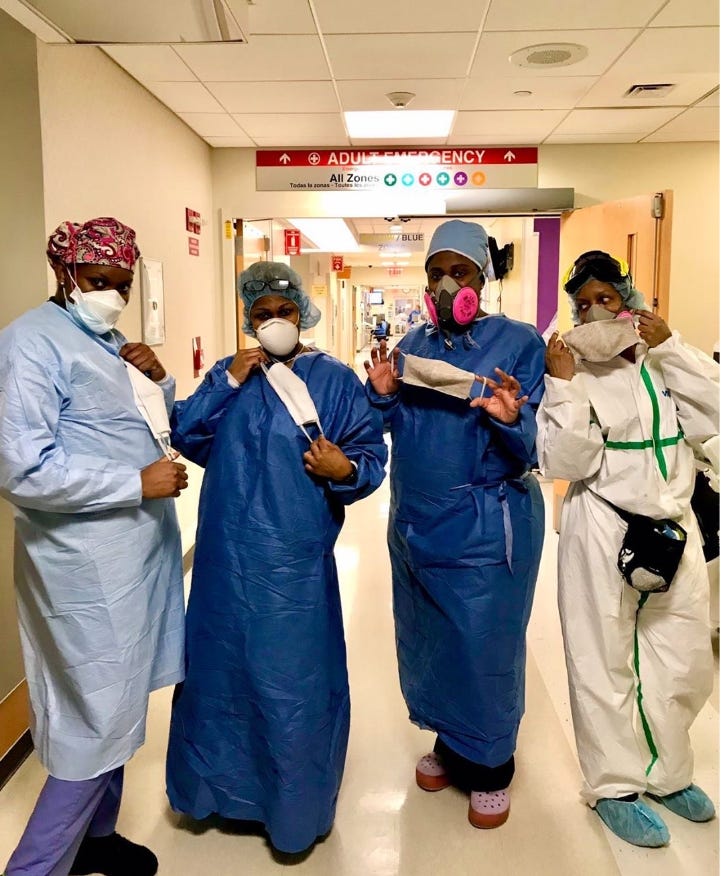 ER frontliners at NYC Health and Hospitals/Harlem wearing face masks and scrubs donated by Operation COVID 19 Garment Revival.
Anthony plans to keep Operation COVID-19 Garment Revival going as long as there's still a need for PPE due to the government's inadequate COVID-19 relief efforts. "We'll continue to donate to organizations  that serve our vulnerable communities, as long as we have the financial resources to press forward," Anthony said. "Anything I can do to help a little bit."
Check out Anthony's GoFundMe to learn more.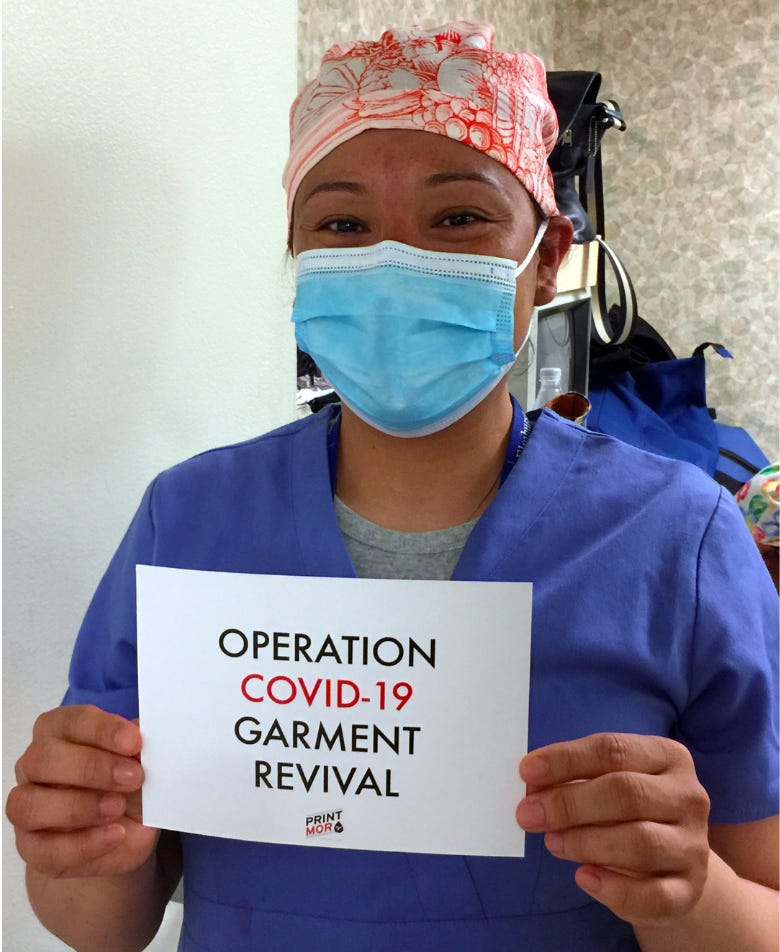 A member of the NYC Health + Hospitals / Elmhurst's Respiratory Therapy department wearing an Operation COVID-19 Garment Revival scrub cap.
This Week's Calls to Action + Ways to Get Involved:
In solidarity,
Mutual Aid NYC