Discover more from Mutual Aid NYC Newsletter
A newsletter about Mutual Aid efforts around New York City, brought to you by mutualaid.nyc, going out to Mutual Aid NYC volunteers.
Over 3,000 subscribers
Welcome to the Mutual Aid NYC Newsletter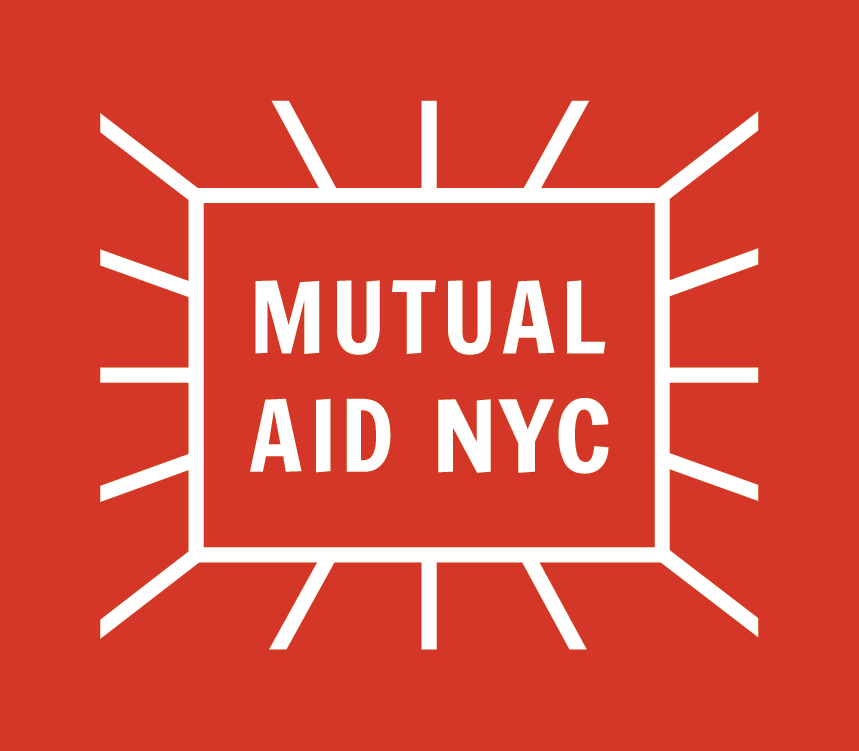 Hello, and welcome to the Mutual Aid NYC newsletter.
You're getting this email because you subscribed to our newsletter, or you signed up to be a volunteer on mutualaid.nyc.
Mutual Aid NYC is a multi-racial network of people and groups building support systems for people in the New York area during the COVID-19 pandemic and beyond. We work to uplift communities by listening to the most vulnerable and those on the frontlines of this crisis.
We believe our responsibility as a community is to ensure that all people have what they need to thrive and we believe that all people have something to contribute. We are committed to providing equal access to resources, tools, and information so that people of all languages, backgrounds, and abilities can make use of and contribute to our work.
In this weekly newsletter, we'll share stories of the work being done on the ground, resources for organizing, our mutual aid groups' current needs, and ways you can get involved.
Want to help? Here's where to start:
Find your local mutual aid groups

If you're not already in touch with your neighborhood mutual aid group, you can use this map to find one. 

Many groups are looking for volunteers to help with tasks like answering calls and emails or making grocery runs. If you find a mutual aid group near you, get in touch and offer to help strengthen your neighborhood!
Here's how you can seek support from fellow New Yorkers in your neighborhood and beyond.

Creating your own mutual aid group

If your neighborhood doesn't have a mutual aid group, you can start one. We've assembled this resource guide with instructions on how to do so.
Ways to get involved with MutualAid.NYC
We're looking for folks with a range of tech skills to help with the mutualaid.nyc website as well as support mutual aid groups with tech needs. Please fill out this form if you have any of these areas of expertise:

UX design

Accessibility for web (front end)

IT

AirTable expertise

We're looking for Hotline Volunteers to provide support in English, Spanish, Mandarin, Haitian Creole, Bangla, Russian, French, Hindi, Urdu, Korean, Arabic, and Yiddish. To start training as a hotline volunteer, fill out the Hotline Volunteer form.

We also need folks who can translate resources for established organizations and mutual aid groups. There is special need for Spanish and Bengali speakers. If interested, fill out the Translation Volunteer form.

We are looking for graphic designers, illustrators, and artists to join the Visual Media team. Please email A.L. with your skills, interests and availability.

We could use help with our social media to share information about what Mutual Aid groups are doing around New York City. If interested, please complete this General Volunteer form and note your interest in social media.

We are also looking for volunteers with experience in community management and distributed collaboration and folks who have experience in building collaboration and communication systems for our diverse volunteer network, using tools like Slack, email listservs, Notion, and other common internal collaboration tools with an eye toward accessibility and inclusion. To get involved, email George.

Help us build our Resource Library! We're building the city's most comprehensive, high-quality, and accessible library of resources available to communities most impacted by COVID-19. If you'd like to research and add new resources to our library, or train new volunteers in this task, please email the Resource Library group.
Share your mutual aid groups' stories
We want to share your stories in this newsletter through brief interviews with interested groups and individuals. We hope that by reading stories about on-the-ground work, community members will learn more about your resources and how to access them.
If you're interested in being interviewed, please email us at newsletter@mutualaid.nyc with your phone number and availability. We'll connect you with an interviewer within a week. We can provide confidentiality upon request.
Help us amplify our message
Follow Mutual Aid NYC on Instagram, Twitter, and Facebook. We encourage you to DM our accounts to have your content re-posted.
In solidarity,
Mutual Aid NYC (MANYC)
We're also looking for information on how we can support you. If you have feedback about the newsletter, please email us at newsletter@mutualaid.nyc.